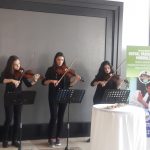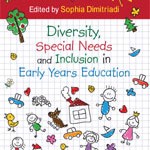 YİMEDER PERSONAL DEVELOPMENT WORKSHOPS FOR KIDS: LEARNING THROUGH İMECE (=COLLABORATIVE) CIRCLES
FROM THEN ON, YOUR WEEKENDS WILL BE MORE BENEFICIAL NOT ONLY FOR YOU BUT ALSO FOR YOUR KIDS.
We invite your kids to a joyful environment. You may also take part in the team.
Instead of wasting time at Malls or before screens, why do not you come to a Workshop at the wonderful view of Ayvansaray with your kids? Thus, you might witness a very different educational experience of your kid who will learn and also enjoy a lot.
You will get surprised when you see how your kid will collaborate with their peers to learn something bout team work, collaboration, time and conflict management, problem-solving skills through arts, sports, drama, music and dance.
We know that most of the parents are in such a search in Istanbul and our workshops are just for you. If you want, you might be within the same team with your kids, as well. You identify a problem in a small group with your kid and you bring solutions to it in two days. Thus, you will be able to do the same thing for the school projects of your child. It is interesting. It is amazing and it is FUN!
Please tell us your needs and we will create the needful environment for you. We will coach the projects through a World Bank-awarded project methoodology which is called; "İmece Circles". Up to now we guided 4,000 teams through that methodology. We are the best in this area. Furthermore, we love kids, we know how to use different teaching and learning methodologies and we are experienced, for we are grandparents, as well. 🙂
A workshop lasts two days at the Anemas Cafe, Ayvansaray. You will have healthy and delicious meals there listening and/or making music and from time to time dancing. You will use technology at a minimum level, only for  presentations. However, you will focus on using your mind, body and spirit.
It is a very interesting adventure. Please call us and learn about it more.
Workshops will be guided by a 42-year experienced teacher-trainer and international project leader (Dr. Hayal Köksal) and with the counsellors and ELT teacher members of the Association for Innovative Collaboration (YİMEDER). Language will not be a problem.
Price: Donation to the NGO_YİMEDER (2 Days_500 Turkish liras) (10.00-16.00) _You will decide on the weekend.
Please call us: 0 532 373 84 87/0 212 341 26 02  or write to us: [email protected]
You will be very happy from the outcomes. With peace and love…
Hayal KÖKSAL (Ph.D.)
Founding President, YİMEDER