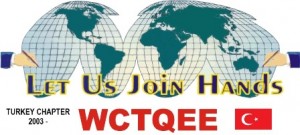 Dear All,
From then on, I will address you from this Blog. Even though I have had another one_www.bilisimcimartilar.com_ I will use it only for the ICT Seagulls projects. This Blog will be the sharing point of my ideas, thoughts, course steps and reflections, and so on. Please follow me. My first event to share with you is;
  "Award Ceremony of 2014 ICT Seagulls and Leading seagulls Projects"
17th October 2014, Friday  14.00-17.00
Boğaziçi University, North Campus, New Hall 105, Bebek, Istanbul

During the Ceremony the launch program of the new year will be done. We have been looking forward to meeting you there. Sincerely yours,
Hayal KÖKSAL (Ph.D.)
Director General (Turkey), WCTQEE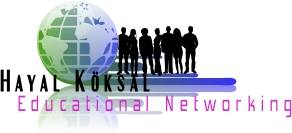 Değerli Dostlar,
Bundan sonra tüm paylaşımları sizinle bu sayfadan yapacağım. Zaman içinde Face Book paylaşımlarımı sonlandırmayı düşünüyorum. Derslerim, projelerim, günlük olaylar ve eğitim konusundaki düşüncelerimi hep burada bulacaksınız. Uluslar arası Bilişimci Martılar ve Lider Martılar Projelerimi ise www.bilisimcimartilar.com adresindeki kendi sayfasında bulabilirsiniz. Lütfen beni izlemeye devam ediniz. İlk etkinlik paylaşımım şöyle:
"2014 Yılı Bilişimci ve Lider Martılar Projeleri Ödül Töreni"
17 Ekim 2014, Cuma  14.00-17.00
Boğaziçi Üniversitesi, Kuzey Kampüs, New Hall 105, Bebek, İstanbul
Törende aynı zamanda yeni yıl projelerinin de tanıtacağız. Sizleri bekliyoruz. Sevgilerimle.
Dr.. Hayal KÖKSAL
WCTQEE, Türkiye Genel Direktörü